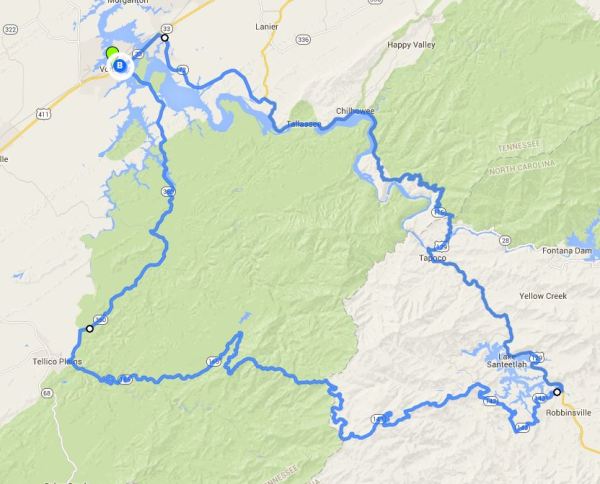 Tail of the Dragon/Cherohala Hwy Ride
Mileage; 125 miles
Time; 3.25 hours
Description: one of the most popular motorcycle riding destinations in the United States. With 318 curves in 11 miles this is a must ride for experienced riders and those brave newbies alike. This ride also includes the Cherohala Hwy. which is just as inspiring, but not the same amount of curves.
Best thing about this ride: the scenery is breath taking, which is great for the passenger. There are so many curves it's almost impossible for the driver to take it all in. With that said this is still one of the most enjoyable rides in the country.
Advice: while this ride doesn't have the pigtails, tunnels, elevation changes and bridges like Iron Mountain Road in the Black Hills. It is still a very challenging route in it's own right, so relax, take your time and enjoy. Also watch out for cars and other motorcyclists that think it's a racetrack.