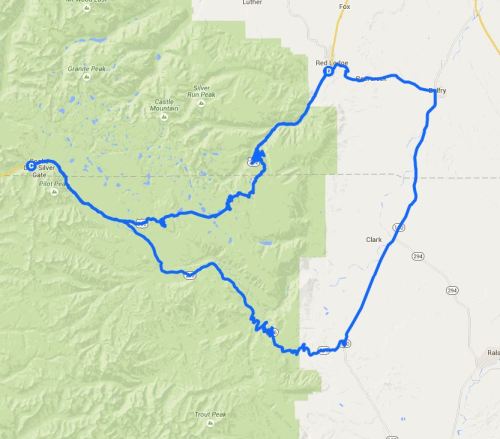 Mileage: 170 miles
Time: 3.5 hours
Description: referred to as, " the most beautiful drive in America" by Charles Kuralt. It is the highest paved highway in the Northern Rocky Mountains. The ride is surrounded by Custer, Gallatin and Shoeshone National Forests and butts up to Yellowstone National Park.
Best thing about this ride: the views!! One of the highest areas of the lower 48 states, containing 20 peaks reaching over 12,000 feet in elevation. The road itself is the highest elevation highway in Wyoming and Montana, (10,947 and 10,350 respectively).
Advice: it can get cold so bring warm clothes and always look out for animals.