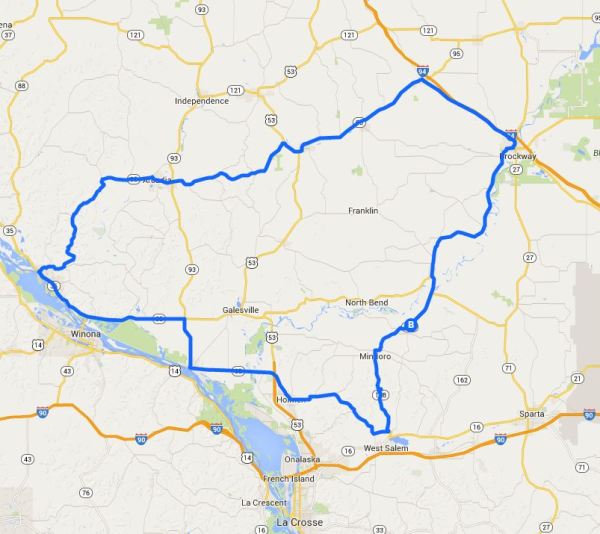 Mileage; 150 miles
Time; approximately 4 hours
Description; this ride travels along the grandiose eastern banks of the Mighty Mississippi for 24 miles and then though some nice easy riding roads. This ride also travels through Mindoro Cut which is the second-deepest cut built by hand in the Western Hemisphere and the oldest functional cut which has not been improved upon. The cut was mostly completed using hand tools.
Best thing about this ride; it is hard to pick the ne best thing about this ride. So we will pick two, Mindoro Cut and riding along the Mississippi River.
Advice; this ride contains so very fun and exhilarating hills and turns, so enjoy.