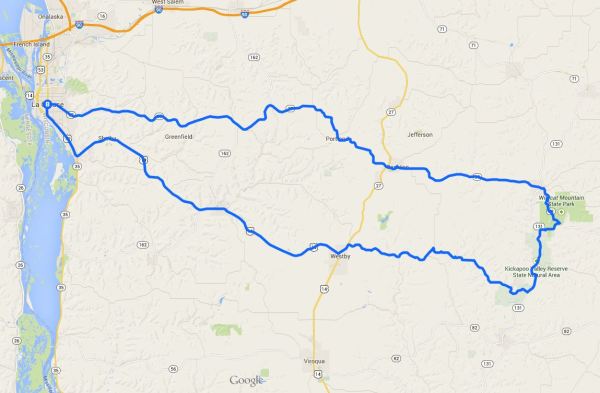 Mileage; 104 miles
Time; approximately 3 hours
Description; the southern most area of the Driftless region, the ride encompasses many of the areas most scenic attractions. It also has enough winding curves and hills to make this one a MUST RIDE! LaCrosse is the main town along this ride with many places to stop and grab a bite.
Best thing about this ride; the twists and turns are gradual, fun and never seem to stop.
Advice; with plenty of stops along the way, plan on this taking one whole day.