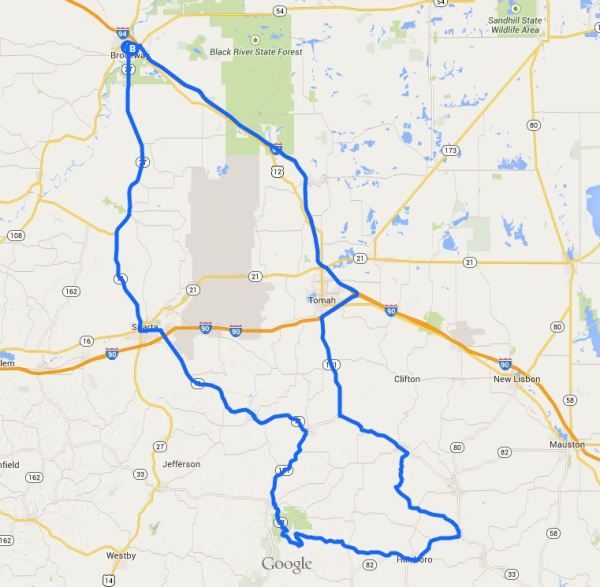 Mileage; 149 miles
Time; approximately 4 hours
Description; this ride travels through northwestern portion of the Driftless area. It includes a nice trip through the Black River State Forest and the Black River Falls Dam. It is a very nice ride that loops through beautiful wooded areas and picturesque open areas.
Best thing about this ride; the Black River State Forest portion is indescribably beautiful and the tight corners add some excitement to this ride.
Advice; watch out for the critters and try this on in the fall if possible.