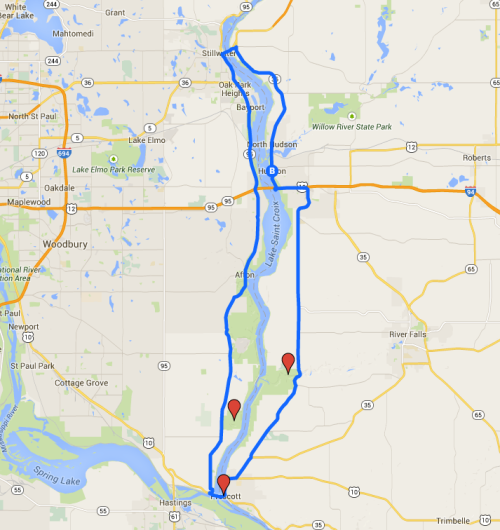 Mileage; 52 miles
Time; approximately 1.5 hours depending on stops
Description; the south loop ride combines scenic roads traveling through both Wisconsin and Minnesota. This ride winds it way through 6 towns with plenty of places to grab a burger and a cold one. It also crosses 3 bridges and past several opportunities to stop and take some photos.
Best thing about this ride; it's not often you get to cross 3 bridges in a 50 mile stretch of a ride but it makes this ride worth the trip. Along with that and the beauty of the St. Croix River, the number of places to stop, make this ride one worth repeating.
Advice; with so many places to stop and so much to see, plan on a long afternoon for this ride.