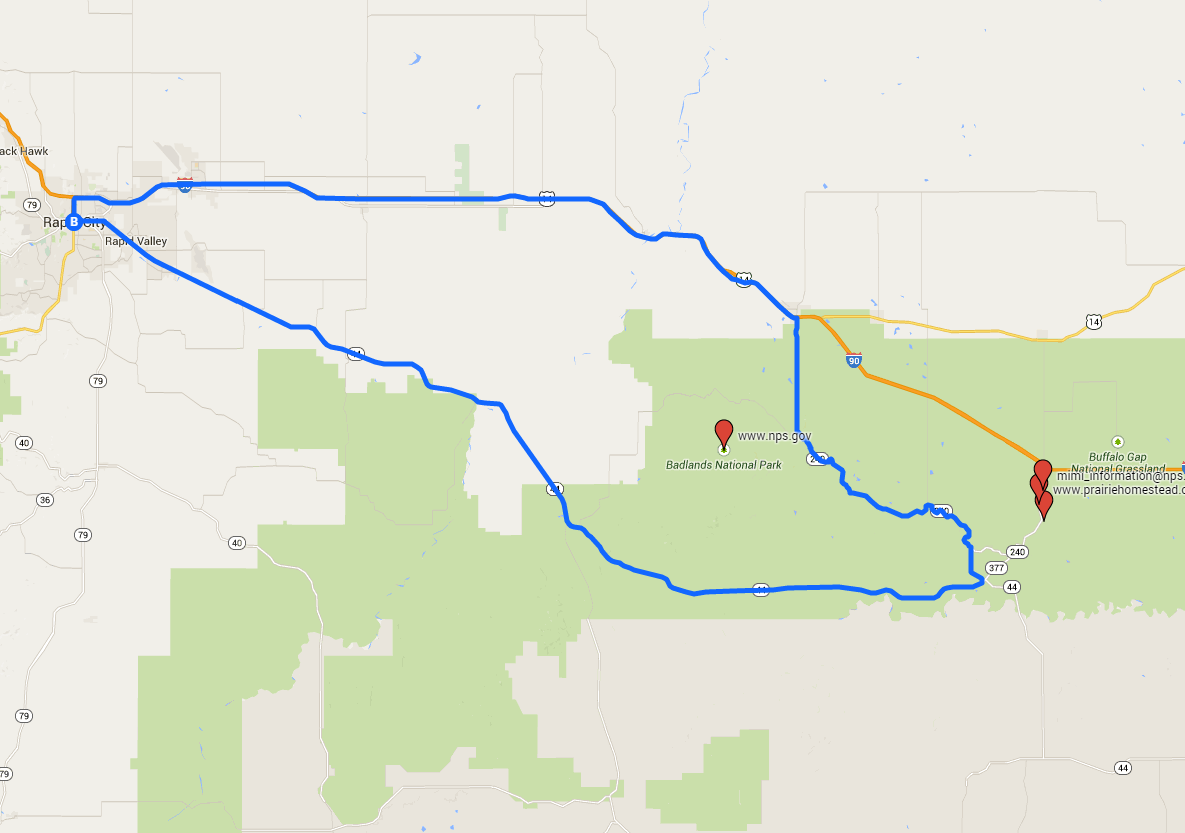 Mileage: Approximately 162 miles
Time: 4.5 hours, depending on stops
Description: Badlands National Park contains some of the most spectacular scenery of the Black Hills with deep gorges and tall spires. This ride will take you through Rapid City, Wall and Buffalo Gap National Grasslands.
Directions:
From Sturgis take Interstate 90, 26 miles to Hwy 16
From Rapid City take Hwy 44
Best thing about this ride: The occasional prairie wildlife, spectacular hiking, prehistoric fossil beds and of course, the world famous Wall Drug.
Advice: This ride wouldn't be complete without stopping at the little old western town of Scenic. Another side stop option would be to take Hwy 240 from the Ben Reifel Visitor Center to the Minuteman Missile Historical Site. Be sure to get back on the original route though, you don't want to miss a mile of this ride.